If you are new to the world of cryptocurrencies, and you wish to learn how to make the best possible investments, then you probably already heard about things like ICOs, token sales, and similar terms. You may even have a pretty good idea about what they mean, if you've done some research already. If not, do not worry - we will cover everything that a beginner needs to know about ICOs, how to participate in them, and how to make the best possible investment. Let's begin.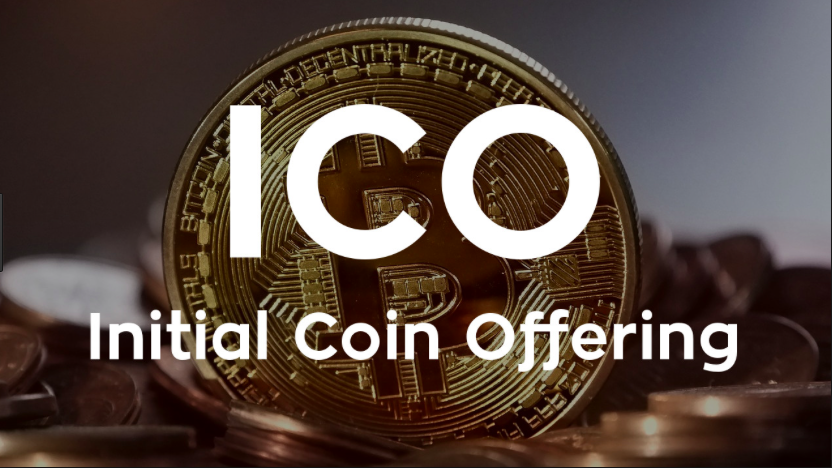 What are ICOs?
The first thing that we should cover is what ICOs are. ICOs, or Initial Coin Offerings, also known as token sales, are basically fundraising events. During these events, a blockchain-based startup is trying to use its newly-made digital currency to raise money which would allow it to continue its work, and focus on the important projects.
Now, there are firms that start ICOs before they have working products, but also, there are those who already have at least one or more. If they already have a product, chances are that they need more money in order to improve it, continue developing it, market it, and alike. If the firm is brand new, chances are that they do not have their product yet, and they need money to literally start up. Companies like this probably already have at least a whitepaper that would present their idea, and convince investors why the investment is a good opportunity.
The first thing that you should know is how to choose a company that you will invest in. The brand new firms that do not have a product - or anything except for the whitepaper - are probably not a great idea for new investors. It takes the experience to recognize what does or doesn't have potential. You will probably need several years of investing in order to truly understand what the market needs, what kind of products interest people, and what is worthy of putting your faith (and money) in.
If you are a beginner, it is best to leave firms like that to more experienced investors, at least for now. Instead, focus on companies that have a working product, or at least a prototype that can demonstrate its usefulness, and give you a reason to full-heartedly support the firm.
IPOs vs ICOs: What is the difference?
If you are familiar with the process that traditional stock exchanges go through, you might know that this is a similar process. However, there is one very important difference - traditional stock exchanges that are holding IPOs (Initial Public Offerings) are usually well-established firms that already have a long history. This makes it a lot easier to determine in which company (or product) you wish to invest. However, the process is also much more complicated, and consists of a lot of rules. All in all, ICOs are much simpler, but also a bigger risk, since you do not know how experienced the team behind them are.
Another thing that makes IPOs different than ICOs is that the IPO price is usually already pretty easy to guess. It is determined by the value of the company, the profit that they managed to make up to this point, as well as expectations of their growth and future development. When it comes to ICOs, however, the companies are usually startups that do not even have a stable income, much less a history or any kind of prediction for the future. And yet, they still receive millions per ICO, which doesn't make a lot of sense, but it is what it is.
A good general rule is to not even try to compare IPOs and ICOs. They are simply too different, even though they are based on the same principle. Instead, it might be a good idea to think of ICOs as crowdfunding projects, like those on Indiegogo or Kickstarter. By investing, the investor will not receive company's shares, but their native coins, which are functioning as trading mechanisms. Basically, you would receive a product, and not the partial ownership. That being said, there are some ICOs that may offer agreements that would allow you to share in the firm's stocks or profit, but it is a rare occurrence.
In the end, what is important to remember is that ICOs are based on the blockchain technology. This is still a very new concept, despite its potential and many different breakthroughs. There is simply a lot that has yet to be discovered, applications that nobody has thought of yet, and each time when a new company appears, chances are that they are trying something new. Since it is an unexplored area, the firms need to gain support - and funds - from their investors.
That often includes creating a prototype, hiring developers, becoming a real, established firm, paying for marketing, and alike. From the investors' point of view, they are buying a coin from a company that has yet to prove itself, and if it does, the value of that coin might skyrocket. If that happens, the token holders will be really glad that they bought those coins.
Only remember that, before investing, you should do a thorough research into the company, its background, the potential of their product, gaining traction, and similar details. The ICO is already a risk, there is no need to add to the overall confusion by giving away money to a shady ICO that might be a scam to trick the unsuspecting new investors.
How do ICOs actually work?
Now that we have covered what ICOs are, and how do they differ from IPOs, it is time to explore how they actually work. To start off, we should mention that every ICO has its own logistics, and the details will vary from one token sale to another. Despite this, there are still some general rules and processes that each of them has to follow.
Those include things like the creation of a whitepaper that will be published, as well as the announcement of a token sale. The company will also have to create its own coin, and to state what goals does it have, so that you would know why you are investing. Next, the company needs to announce which coins it will accept for the purchase of their native tokens.
Holding the company's tokens can, as we mentioned earlier, be quite beneficial, if the firm ends up being successful. The price of their coin might rise, and then the investors can choose either to sell them, or to hold on to them. In most firms, selling the coins would allow the initial investors to make a profit, and holding on to the coins might give them certain benefits, like the right to vote on the projects that are to be developed and alike.
Of course, this explanation is simplified, and the actual process requires a lot of work and development by the company to get to the point where it can hold an ICO. However, in essence, this is what needs to happen in order for a successful ICO to be held, and from the investor's point of view, this is more than enough to understand what happens behind the scenes.
How to invest in an ICO
Now is finally the time to talk about how you can invest in an ICO that caught your interest. The first thing to do is to conduct research. You simply need to know as many details as you possibly can, since those details are what will influence your decision, and will tell you whether the company behind the ICO is worthy of your trust and money.
The thing about ICOs is that they are much riskier than a traditional IPO. However, the risk goes both ways - there is a big chance that you might lose your investment, but equally big a chance that you can get extremely high returns on the initial investment. This risk is most likely what attracts people to such an uncertain concept - it is almost like gambling.
So, with that in mind, let's see what details and aspects of the ICO and the company behind it should you pay attention to before giving your money to them.
1. The team
Having a capable and successful team is one of the most important things for a company that wishes to launch an ICO. However, this is not always the case. There are a lot of firms out there that have a rather mediocre team, which doesn't exactly contribute that much. With a team like that, the company still manages to remain alive, but there is no real progress, just a flatlined revenue, with nothing actually happening.
When a firm like that holds an ICO, and they managed to receive a certain amount of money, they often don't know what to do with it. Because of that, it is important to choose a firm that has a creative, innovative, and capable team which can think of new projects and products, and lead the firm to success.
You can assess the team behind the ICO yourself by looking into their social media profiles, looking into their past experiences and successes, trying to find if the individuals on the team have a history with one another, and alike. This might seem like an overkill at first, but knowing whether or not the team can actually do its work, and do it properly, might make a huge difference.
2. The product
As we have already mentioned earlier in this guide, it is highly advisable for a new investor not to go for the firms that do not already have a functioning product. If you feel confident about making a risky investment, then at least go for the companies that have a prototype to show. Giving away money to someone who only has an idea and a concept is not safe, and it might lead to you losing your investment.
Now, if the firm has managed to create a prototype, it makes sense that they would hold an ICO. They probably need funds to improve it, upgrade it, market it, start a mass production, and alike. What this means for an investor is that they can estimate the product's value before actually investing.
The things that you should look into include details like how far is the product from actually reaching the market, the results of tests, as well as what kind of marketing does the product already have. Additionally, try to find out the company's plans for the future, their roadmap, and see if it makes sense, if it is realistic to expect that these things can be achieved, and alike.
Another thing worth looking into is whether or not the project has a community. If it does, how large is it, what are the opinions of its members, how supportive are they, and alike. This should give you a few hints about what others think about the product, whether it is worthy, whether or not it has potential, and if there is a market for it.
3. Details of the ICO
For most things in life, details are what really matters, and paying attention to them can often save you from making a big mistake. This is a good approach when it comes to ICOs as well. Of course, there are fake ICOs out there that are trying to scam their investors, but we are not talking about those right now. Let's say that the ICO is completely valid - you still need to pay attention to details in order to make a smart investment.
Before participating, you should look into the participation size, and see if there is a limit on the number of the investors that the firm will accept. Pay attention to the number of tokens that is available, as well as who is participating, in terms of countries. Also, pay attention to bonuses that the firm is giving away. Everyone likes to receive a bonus, but giving away large percentages might lead to oversupply.
Finally, find out the nature of the coin and its use - will it serve as a currency or a utility, or will its purpose be something completely different. Find out where does it fit in the future business model of the firm in question.
In the end, try to uncover and understand the company's big idea. Their ultimate goal, what they aim to accomplish, and so on.
Participating in an ICO
Now that all of your research is out of the way, it is time for you to actually join in on the process. Depending on the ICO, the process might vary in some details, but they all follow a few general steps.
Step one would be to sign up for a whitelist, if the company is offering one. This is as simple as entering your email address, nothing to be concerned about. There is a possibility that you will be asked to pass a few procedures, like AML (Anti-Money Laundering) or KYC (Know Your Customer). This is also a simple matter that will most likely include uploading a copy of an official document that has your information and picture. Those include driving license, passport, ID, and alike.
If all of that is done, you have to wait for a pre-sale, or a crowdsale to officially open. After it does, you can send your contribution to a smart contract address that you will receive. If everything is done successfully, you should get your tokens in return. The coins might come instantaneously, or they might be received at a specific time, depends on an ICO.
When you get the coins, you can add them to your wallet, or you can send them to an exchange and sell them to another interested party.
One thing that we should also mention is that the coins that you can send as your contribution to the ICO mostly depend on the blockchain that the ICO is being held on. So, if it is held on a blockchain belonging to Ethereum, you will have to be in possession of some ETH tokens in order to make a contribution.
What this means is that you need to have an established wallet, as well as to have a certain amount of cryptos in it before the ICO starts.
And that is pretty much it.
Conclusion
As we have seen in this guide, entering and participating in an ICO is not really that complex or difficult. The biggest amount of work actually goes into deciding which ICO should you invest in, and whether or not it is a good investment. There are many aspects to consider, as we have seen earlier in this guide, and most of the work basically comes down to reading the information found online.
You will also have to prepare a wallet and buy coins that the ICO will accept, but apart from that, everything else comes down to your own assessment regarding the worthiness of the product, project, and of the company holding the initial coin offering.