Overview
Lambda is developing a data storage for public blockchains and decentralized applications. Functionalities that Lambda supports are data generation, computing, transmission, storage, and retrieving of data. Lambda is designed for Internet of Things and Artificial Intelligence applications, which are very data intensive applications that will run on blockchains. The Lambda Chain will come with high Transactions per Seconds, Turing Complete smart contracts, and multi-chain transaction capabilities.
What are the tokens used for and how can the token value appreciate?
The native token is called LAMB and is issued with a total amount of 10 billion tokens. Service providers on the Lambda public blockchain will be rewarded with LAMB tokens for the completion of tasks. The Lambda Coin market capitalization will increase as the usage of the platform increases.
How advanced is the project?
Lambda started performing research on the project in late 2017. The design of the Lambda Chain was decided in the first quarter of 2018. The test net development is scheduled for late 2018. The community should be stimulated through several rewards in early 2019 once the platform slowly reaches the operative stage.
Team
Similar as for example the NEO blockchain, Lambda has a central entity responsible for determining the rules and parameters, which is called the Lambda Council. The Council is formed by the founding members.
He Xiaoyang is a co-founder of Lambda. He is a Chinese entrepreneur and software engineer. He is well known for being the founder of OneAPM.
Li Monan is a co-founder of Lambda and a Chinese software engineer. Before Lambda he also founded two other tech companies.
He Bingquing is a co-founder of Lambda and previously started OneAPM together with He Xiaoyang.
Further co-founders of Lambda are Guo Hongquiang, a machine learning expert, Gao Haiquiang, a computer science Master graduate, and Haijun Zhao, who previously was also involved with OneAPM.
Among the advisors of Lambda are Tian Jia, a serial entrepreneur, Sun Zhongying, a C-Level tech executive, Liu Chunhua, a security expert, Wang Tao, an entrepreneur, Cheng Yuan, also an entrepreneur, and Bman Lee, an investor.
Product
Lambda is trying to build a decentralized implementation of Amazon's DynamoDB. Decentralized applications that will run on Lambda will be able to save data in different chains and database systems. Eventually Lambda wants to process several millions of transaction per second. The decentralized storage system is built to enable privacy protection of sensitive information.

Lambda Chain will consist of three different layers: the MainChain which comes with the Nominated Proof of Stake Consensus Mechanism, the WorkChain and the ShardChain, which comes with an adoption of the Byzantine Fault Tolerance consensus.
The Lambda Protocol distinguishes three different actors: the Nominators, who own tokens and can stake them to Validators, the Validators, which perform transactions and engage in block creation and the Fisherman, which are some kind of bounty hunters.
Strength and Opportunities
Lambda counts with a very strong investor base. Among them are well known blockchain investors such as FBG Capital, Kosmos, Neo Global Capital, and several other investors. These strong investor base will be useful when it comes to motivate a broader audience to participate in the ICO.
There are lock-up periods for team and early private equity investors, which protect ICO investors that Lambda team members or early investors sell their holdings immediately after the ICO.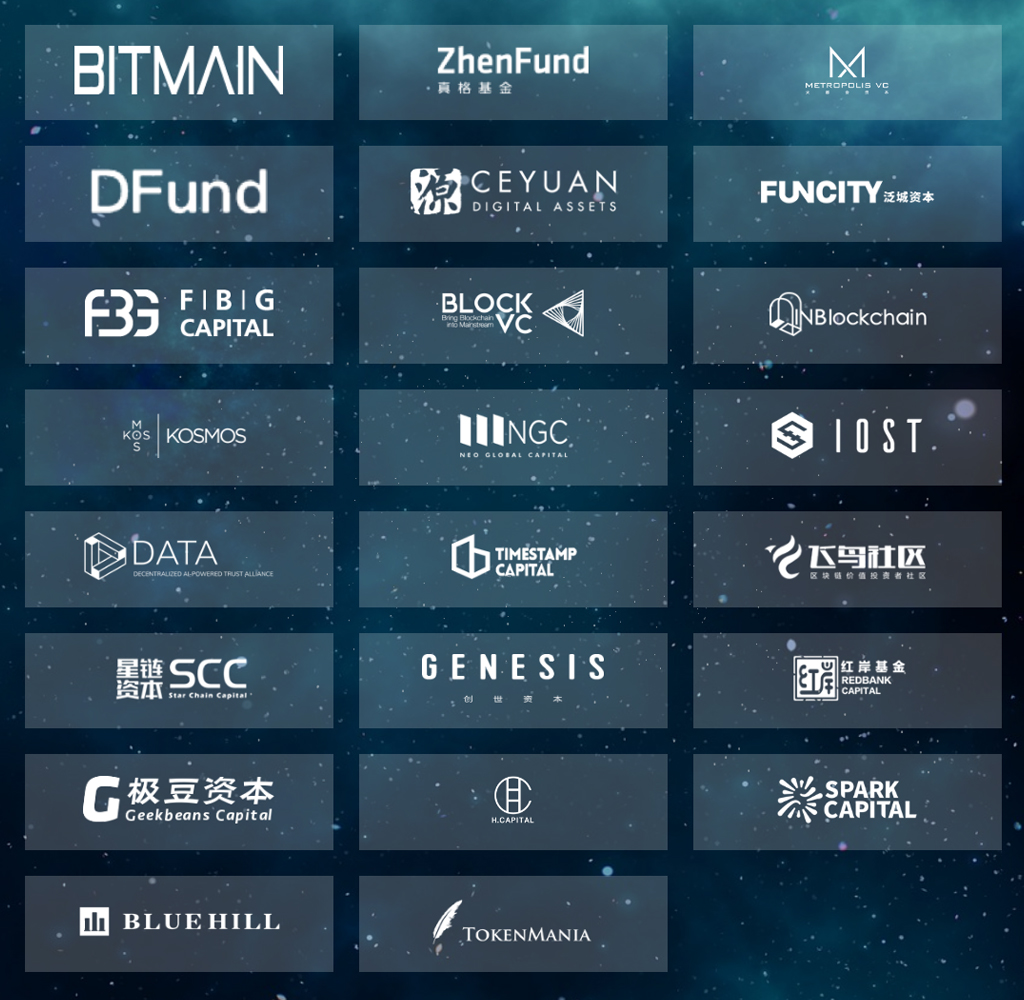 Weaknesses and Threats
It is very easy to claim, that the blockchain that you are developing will be able to provide several millions of transactions per second, but it is very hard to implement this in reality and to reach such a number under real world conditions for a distributed system. ICO projects that write these kind of claims into their white paper risk not being taken seriously by investors.
Verdict
Lambda seems to be strong in the Chinese blockchain community. However, as we all know ICOs are currently banned in China which restricts the potential for raising capital in China. It seems that outside of China Lambda has not yet achieved significant traction compared to other projects. The investor base of Lambda looks very solid. Investors need to decide for themselves if the fundamentals are strong enough to make it worth taking the risk and to participate in the ICO.
? URL: https://www.lambda.im/
? TG: https://t.me/HelloLambda
For more updates, join our Telegram Channel, Subscribe to our newsletter, like our fanpage and follow us on Twitter. Hear about the most exciting ICOs before the hype hits.
* The information contained in this article is for education purpose only and not financial advice. Do your own research before making any investment decisions.