Unfortunately, the world of cryptocurrencies and ICO has attracted a LOT of scam artists. ICO scams come in a number of shapes and forms, and they are getting more creative with time.
In this three-part series we will cover some of the things to look out for to make sure you aren't being conned. In the first two parts we will look at the red flags that may signal an ICO is not what it claims to be. In the third part we will cover more subtle schemes including pyramid schemes dressed up as ICOs, and pump and dump schemes.
Some ICO scams are projects that simply don't exist. They will set up a website, and supposedly run a token sale, and simply pocket all the fiat, BTC and ETH that investors send them. These scams will often keep the token sale going as long as the money keeps coming in.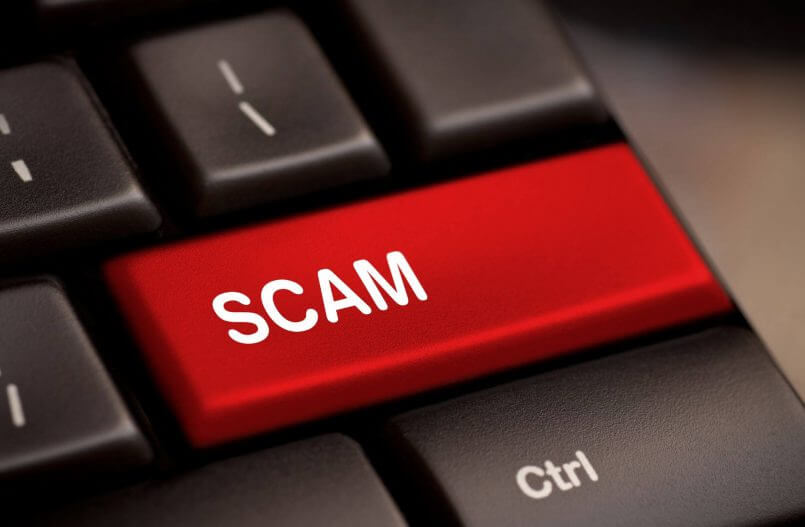 Other scams may start out as a genuine project, but at some point, either immediately after the project, or further down the road, the team decides to abandon the project and keep the cash. For this reason, it's important to know the identities of the people behind the project. If team members are hiding behind a pseudonym, that's the first red flag, and the ICO should be avoided.
Here are some of the other red flags to look out for:
The Website
Firstly, it's worth pointing out that many of the scams we have seen so far have had very slick websites. The scammers know that besides a website they have nothing to show – and so they will put some effort into the site.
If you look a little closer, you'll probably find some key features missing. For one, there will probably be very few links to a social media presence. Fake ICOs may run a Twitter account or a Facebook page, but they probably won't have a Medium blog or a Telegram channel. They also won't have any evidence of team members being interviewed or covered in the media.
The site will also probably be quite vague when it comes to contact details. While a contact form and email address might be included, there won't be a telephone number or street address.
All of these can be faked, so just because an ICO does have a Medium account or a telephone number, it doesn't mean they are legit. But if they've left all these things out, it's time to start being suspicious.
The Team
A fake ICO is unlikely to include the identities of the people behind it. Some scam sites will simply leave the team out entirely, but most will create a fake team.
In most cases, photographs will be lifted from the web, and names and resumes will be made up. This is easy to pick up by doing a reverse image search on Google.
Simply drag the photo from the website into the search bar at www.images.google.com. If the image has been copied from another site, that site is bound to come up.
Next, have a look at each team member's social media presence on LinkedIn, Facebook, YouTube and Twitter, and if they do have profiles, make sure the profiles haven't been created recently. Most genuine ICO founders will have been covered somewhere in the media too. If the core team members either don't appear to have an online presence, or have profiles with a short history and few connections, that is your second red flag.
Some scam sites will include well known advisors in the blockchain and venture capital space. Several prominent personalities have found their names and pictures included by projects they had never heard of.
To check that advisors are really involved in the project, you can check their LinkedIn and Twitter profiles to see if they have ever mentioned the project. You can also do a Google search including the ICO name and the advisors name, to see if the two have been mentioned together by other websites.
The above steps will alert you to the really sloppy scams. Unfortunately, scam artists are becoming more sophisticated and you may have to dig even deeper to verify an ICO. In the next post in this series we will look at whitepapers and code repositories.