Amid this digital era, the awakening of each new day sees an increasing number of people joining the bitcoin bubble. While a significant number of users take comfort in storing their crypto coins in desktop or software wallets, a good number users are going for wallets that are more secure. This isn't a bad idea, especially for cases involving long-term investment. The use of hardware wallets is recommended on the grounds that besides offering great security, they can as well be used for carrying out your day-to-day transactions.
Hardware wallets, guarantee more enhanced security as compared to software or desktop wallets in the event of theft or swindles. Furthermore, with a hardware wallet, you can rest assured that your coins are kept safe even if your PC is hacked or in case you lose your hardware wallet. Considering the latter case, that is in the event of losing your hardware wallet, you can always acquire another wallet and have all your coins restored on the new wallet, for as long as you have your recovery seed key.
What is a Bitcoin Hardware/Paper wallet?
A bitcoin hardware wallet is a tamper-proof electronic gadget modeled to store your coins private keys in an offline environment. The wallet generates these private keys as well as digital signatures that are required to carry out bitcoin transactions.
It is as such VERY IMPORTANT that you save your seed key or rather recovery phrase and have it stored safely. Also, it is highly recommended that you make at least two copies of the seed phrase and have it distributed in different locations. And since these keys are offline, the danger of getting hacked is mitigated.
So far, there have been no cases of theft or bitcoin loss from a hardware wallet reported. While a number of hardware wallets come bundled with security grid cards, others have tiny digital screens with a UI (User Interface) used for purposes of verifying transactions. In the event of your hardware wallet getting damaged or lost, you can always have your bitcoins restored by using your seed key.
At the moment, bitcoin hardware wallets can as well be used to store altcoins.
The Top 3 Best Hardware Wallets for Storing Bitcoin
#1. Ledger Nano S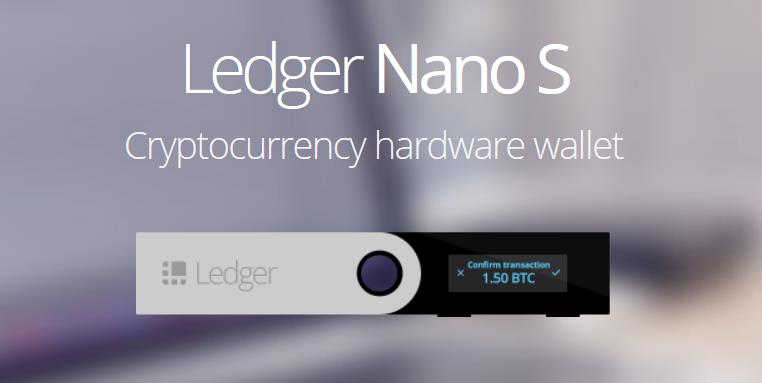 A France-based startup product, the Ledger Nano S is a hardware cryptocurrency wallet with a glossy and ravishing European touch to its design.
Among its elemental features are the backup seed key for your bitcoins recovery, a user-friendly OLED interface, and a flash-drive-like feel with 2 buttons on its side that are used for interface navigation.
This hardware is a USB-pluggable battery-less gadget that can be connected to a personal computer or a mobile device.
The Ledger Nano S, besides its ability to support up to 9 digital currencies, is so far the cheapest multi-currency hardware wallet available, with a price tag of 79.00 €.
#2. Trezor

Developed by SatoshiLabs, the Trezor Bitcoin hardware wallet is the world's first secure Bitcoin hardware wallet. It resembles a small-sized calculator with an organic light-emitting diode screen interface.
Designed to randomly generate 9-digit pins as well as a 24-word recovery phrase key, this device guarantees absolute security in the event of its loss or damage. It is primarily used for storing private keys and signing transactions offline.
The Trezor Bitcoin hardware wallet can be used with Android devices, as well as with such applications as the Multibit HD, TREZOR Wallet, and Mycelium.
Trezor at the moment supports up to 8 digital currencies and comes with a USD 99 price tag.
#3. KeepKey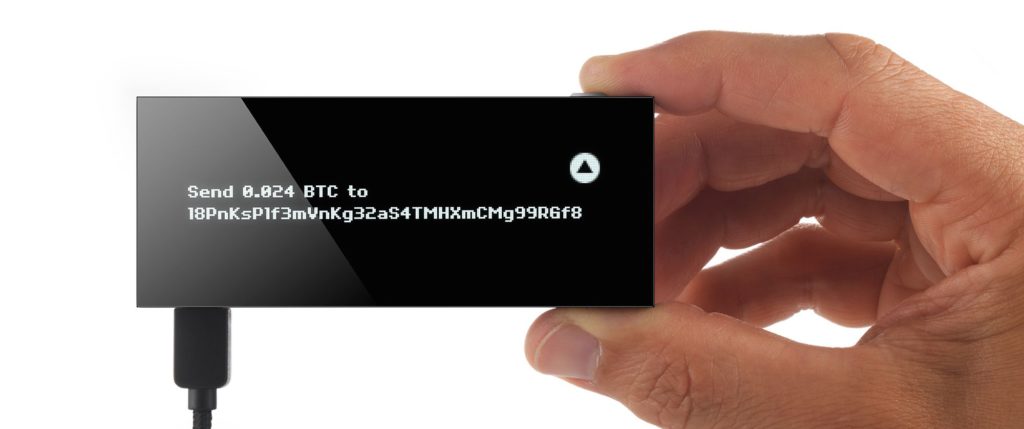 The KeepKey hardware wallet is yet another hardware gadget for storing bitcoins available in the market.
As compared to Trezor or the Ledger Nano S, this device doesn't have much to offer. In addition, it is not as convenient to carry in the pocket since it is slightly more than double the size of its peers.
Like its peers, the KeepKey hardware wallet has a backup recovery key feature with an enabled pin code, and it works in a similar way as the other hardware wallets. At the moment, it supports up to 6 digital currencies, including Bitcoins, and like Trezor, it costs USD 99.
Conclusion
Whilst a good number of cryptocurrency holders take comfort in the idea having their crypto coins stored in desktop or software wallets, a significant number of users are opting for wallets that prove to be more secure. This isn't at all a bad idea, especially for cases involving long-term investment. The use of hardware wallets is highly recommended due to the fact that besides offering great security, they can as well be used for carrying out your day-to-day transactions.
Be that as it may, while the main advantage of using hardware wallets is that they are a guarantee of absolute security for your cryptocurrencies, they similarly come with a few flaws. If, for example, you lose or are unable to remember your PIN code and/or recovery seed key, then you'll be denied access to your coins.
As such, you are AT ALL TIMES required to remember these details. It is likewise recommended that you keep a backup of your recovery seed key, with at least 2 copies of the same in different locations. All in all, considering all the variables from a user's point of view, Hardware wallets are so far the most secure means of storing your crypto coins.